what is SaveDongle?
SaveDongle is also called R4i SDHC SaveDongle. It is a new equipment for game restore. With a SaveDongle, you can easily save your favourite games, and upload them to the r4i-sdhc.com, so other player can share them. You can also download some game from the website through the SaveDongle. Isn't it a convenient tool for Nintendo players?
R4i SDHC SaveDongle Functionality
* Fully support 3DS,NDSi, NDSL original game cart.
* Backup game savers from 3DS/NDS/NDSI original game card to PC, to avoid game saver been accidently overwrite.
* Restore game savers backup from PC to 3DS/NDS/NDSI original game cart through USB.
* Editing game savers(level, experience, money etc ...) becomes possible.
* Allow game savers to be share between users.
a. User can share or download game savers from official web site and forums.
b. Game savers sharing allow user jump to certain game level.
* Upgradeable dongle firmware through USB for support new games and new features.
* User friendly software interface to manage the save file.
How to use R4i SDHC Savedongle?
1. Function
SaveDongle is a USB dongle which can backup games saver of original 3DS/NDSI/NDSL game cart to PC. It also allows restoring the PC backup games saver back to original 3DS/NDSI/NDSL game cart.
2. Installation and Execution:
2.1 USB Driver installation.



2.2 Run Execution program


2.3 Plug the game cart into SaveDongle,Connect SaveDongle to PC USB port. If game cart detected, "Cart inserted!" message will be display.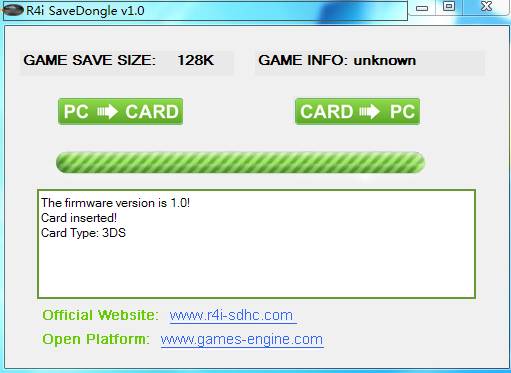 2.4 Select

for backup game saver to PC(saved as .sav file),or

for restore backup game saver(.sav file) from PC to game cart.
Note: Don't run other programs when you bakcup/restore game save, it maybe cause errors.
Savedongle firmware upgrade introduction
1、Drivers(the application program environment bundles)must be downloaded and installed before running, If you didn't installed it before.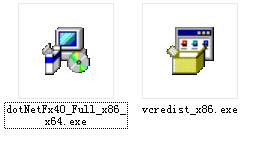 2、Download the Firmware Uploader

3、Run SaveDongle Firmware Uploader.exe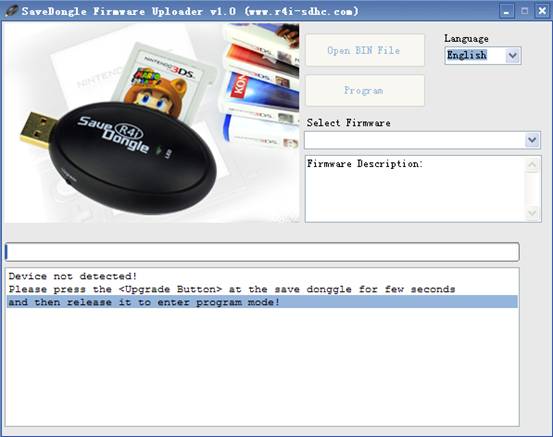 4、Plug SaveDongle into the USB port, press Upgrade button for seconds and release, the program is automatically testing, and related information will be displayed as below.

Select the corresponding bin.file

The file was installed successfully, related information will be displayed as below

Users can choose their needed version from the following list.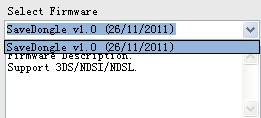 Press "Program" and it starts updating.

Updating is completed after a few seconds, related information will be displayed as below.

USeful Link
* R4i SDHC Savedongle more information
* Buy R4i SDHC card